STILLS
(hover for captions)
Summer camper Rilee Sumner, 9, got soaked while passing a punctured bucket over her head at a "Camp Liberty" water relay near Somerset, Ky.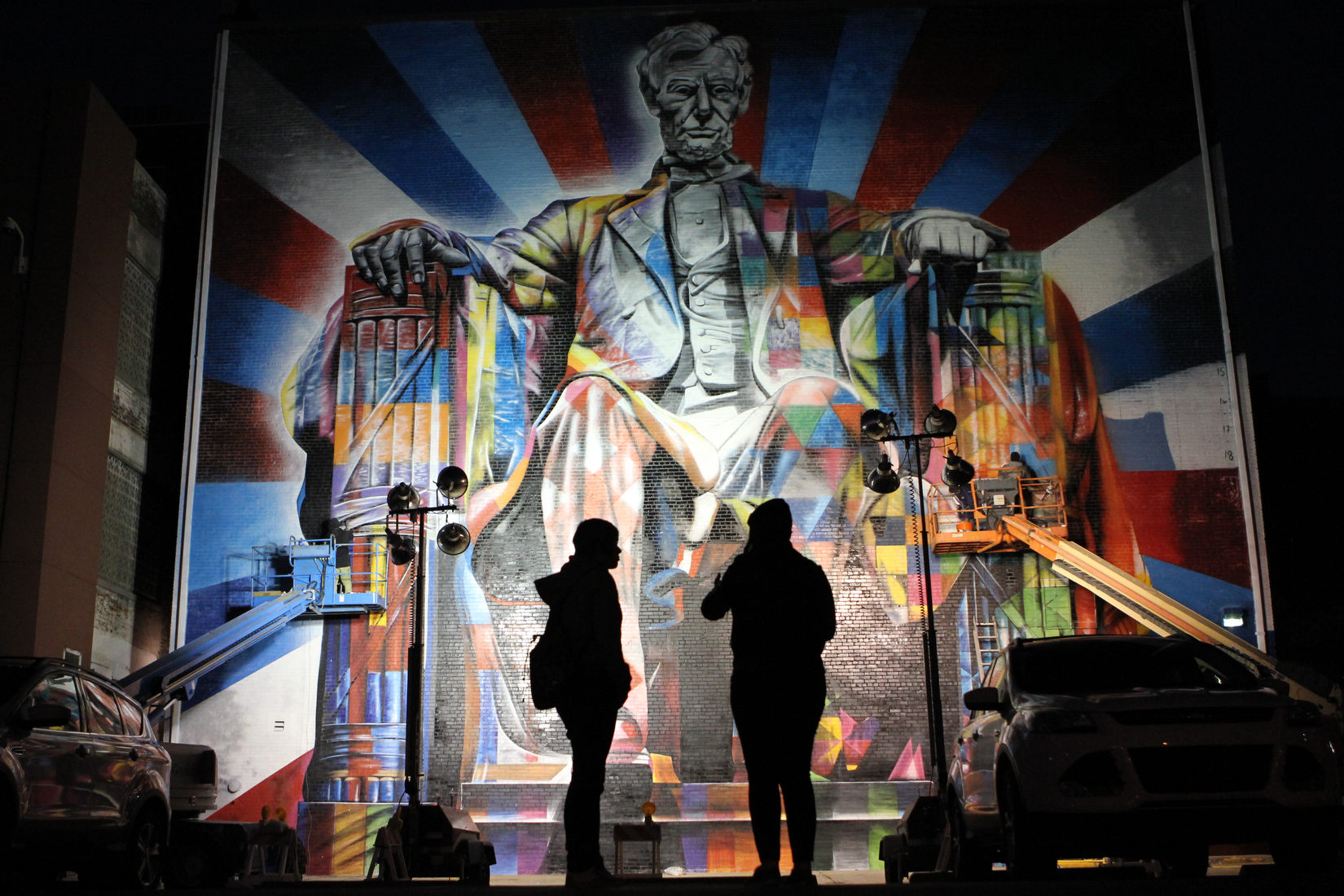 Late into the night Mandee Robinson (right) and Elizabeth O'dell watched Brazilian street-artist Eduardo Kobra and crew put the finishing touches on a mural of Abraham Lincoln on the rear of the Kentucky Theater in Lexington Ky.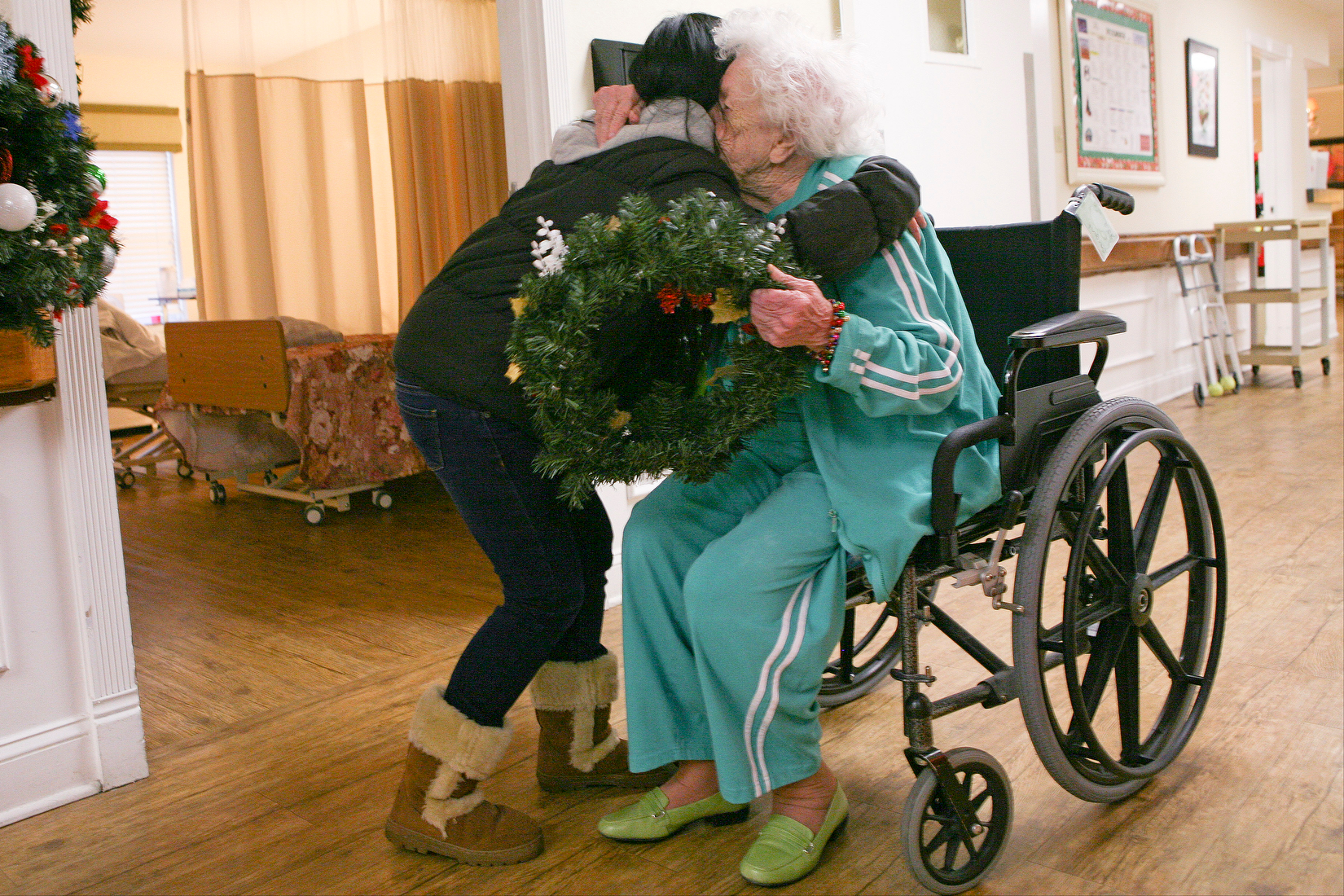 Kim Nguyen (left) hugs Eva Sergeant, 95, after giving her a wreath at Community Outreach's Young at Heart distribution of wreaths at Mayfair Manor in Lexington, Ky.
Sergeant reached for Nguyen after being handed a wreath, saying that it was "so nice" to have a visitor. Afterwards Nguyen said the hugs and smiles she received from residents were well worth the time spent making the wreaths and handing them out.
Israel Porron (center) gazed up at his cap and toward higher education. "I can't believe we finally made it this far," he said.
Jen Rosen dances in fake snow and 100-degree heat at the Christmas Barn at Bonnarroo Music and Arts Festival in Manchester, Tenn. Minutes later, she ran to a stage where the Chvrches were playing. She danced there, too. June 12, 2016.
Norfolk Police Officer Adam Pascoe gives his partner, Badge, a little love after the police dog was fitted for a ballistic vest. About 40 Hampton Roads' K-9 officers were measured for the life saving gear, which they'll receive for free thanks to donors including Anderson Cooper, after one was killed on assignment.
Pascoe often worries about Badge, his best friend, while they're on patrol together, he said.
"Now I'll worry a little less," he said.
Sharone Gerstenhaper talks with friends in the shade before heading to see Macklemore at Bonnaroo Music and Arts Festival. June 12, 2016.
Dan Vickery (center) performs with Counting Crows at the 2014 Master Musicians Festival in Somerset, Ky.
Hayden Willett, 7, of Elizabethtown, flinches during his trip through 'White Mills Then and Now' as the gunpowder in a .44-caliber Colt 1851 Navy Revolver explodes. Known as a "chain fire," the explosion was a fairly common occurrence during the Civil War, when revolver technology was in its infancy. If lead bullets were loaded instead of cream of wheat, Hayden and Munfordville Civil War re-enactor Robert Smith could have been seriously maimed.
A student succumbs to sleep on the second floor of the University of Kentucky's William T. Young Library during the busy week of midterm exams.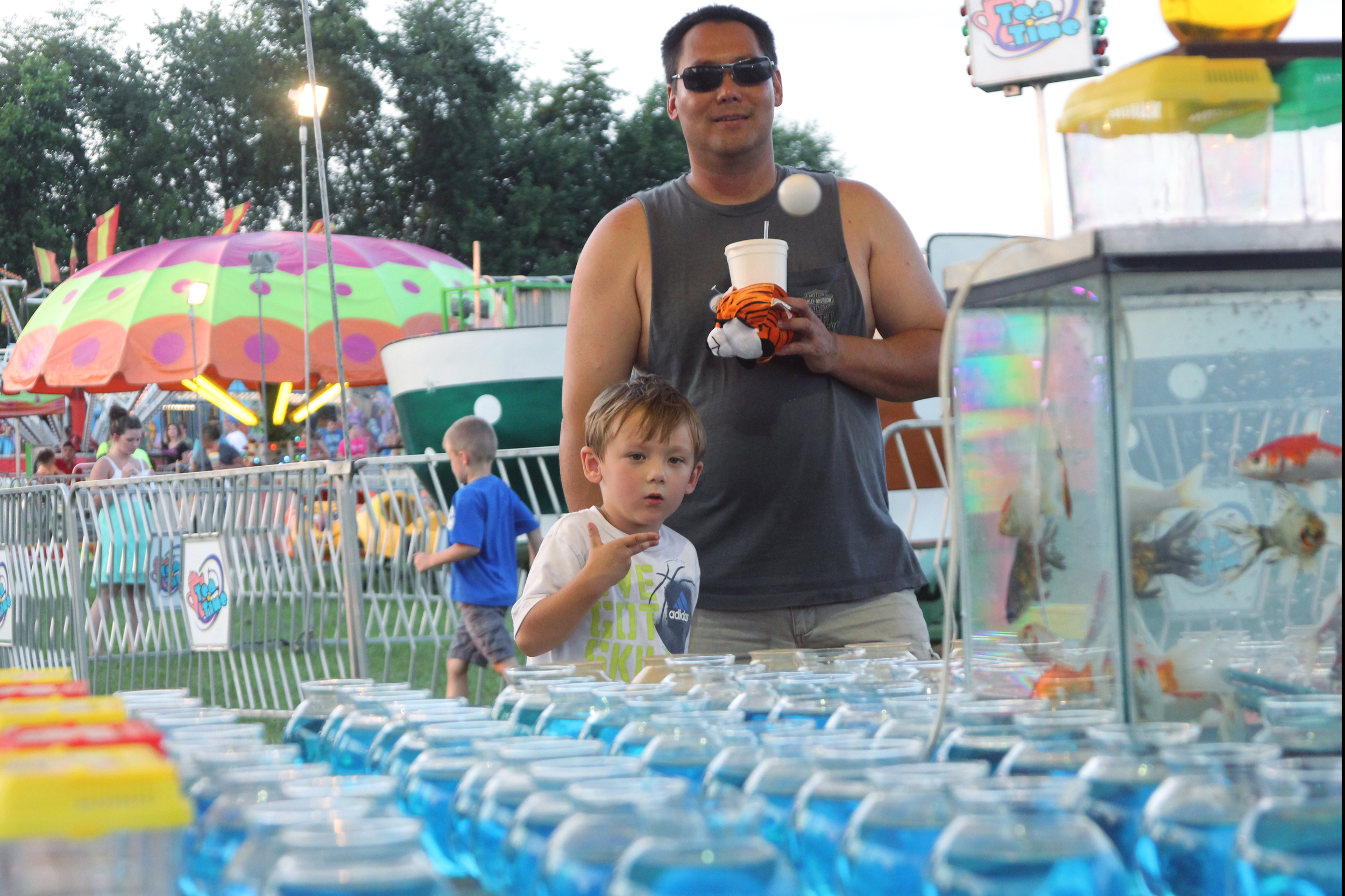 Ryan Watters, 4, throws his 12th ping-pong ball at the Pulaski Fair's goldfish toss. He missed.
His 13th attempt was a success.
A parishioner kneels to pray at the altar in the Gospel Light Baptist during a Wednesday night service, in Hazard Ky.
Early morning outside Bentley's Auto Service in Wooton, Ky.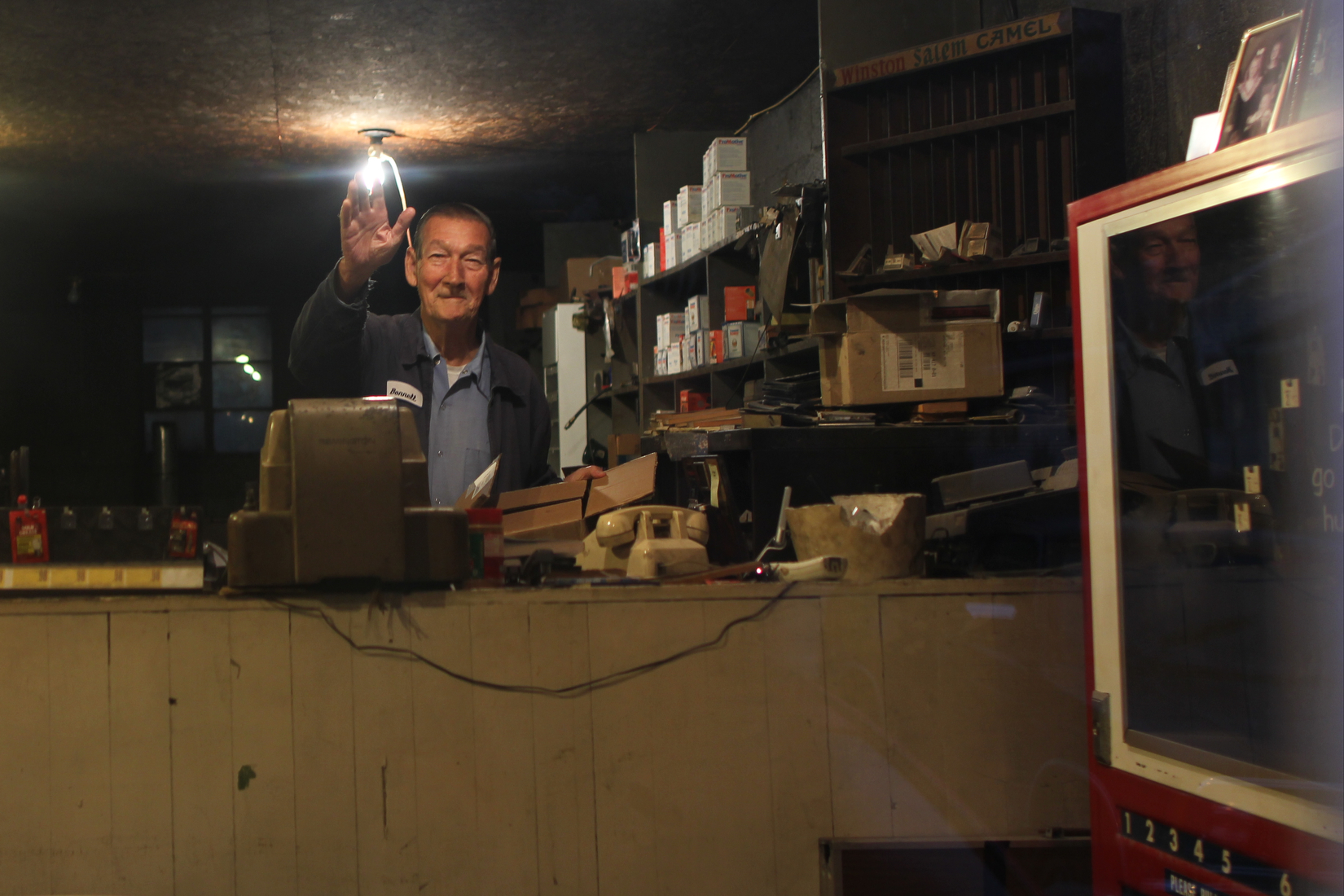 Bonnell Bentley waves from inside Bentley's Auto Service, a mechanic shop in Wooton, Ky., that he has owned and operated since the '60s. Once teeming with race cars, coal trucks and every kind of vehicle in between, the shop has shrunk along with the economy. It is a small refuge for three employees and a coal-based community that cannot afford new cars or expensive repairs elsewhere.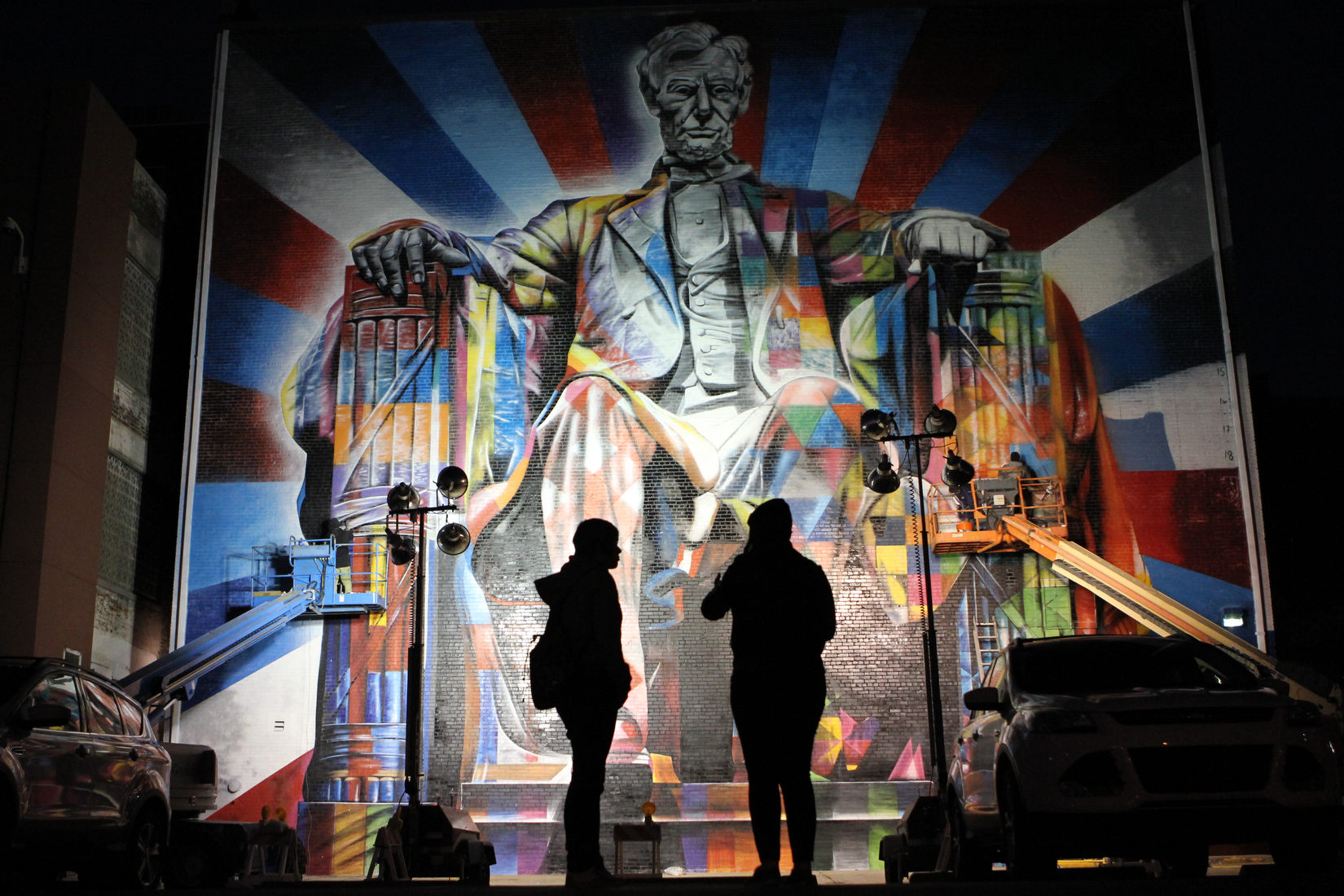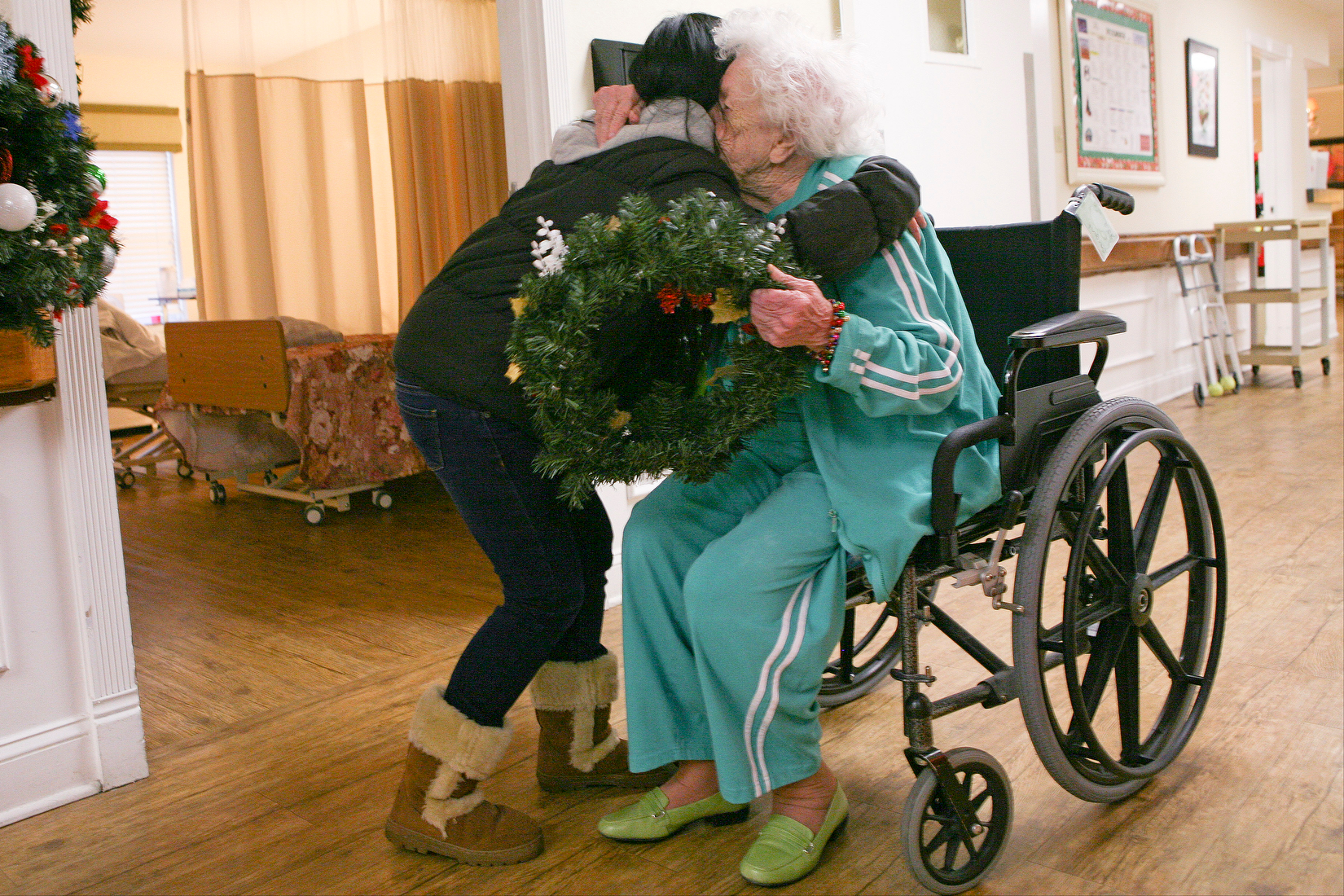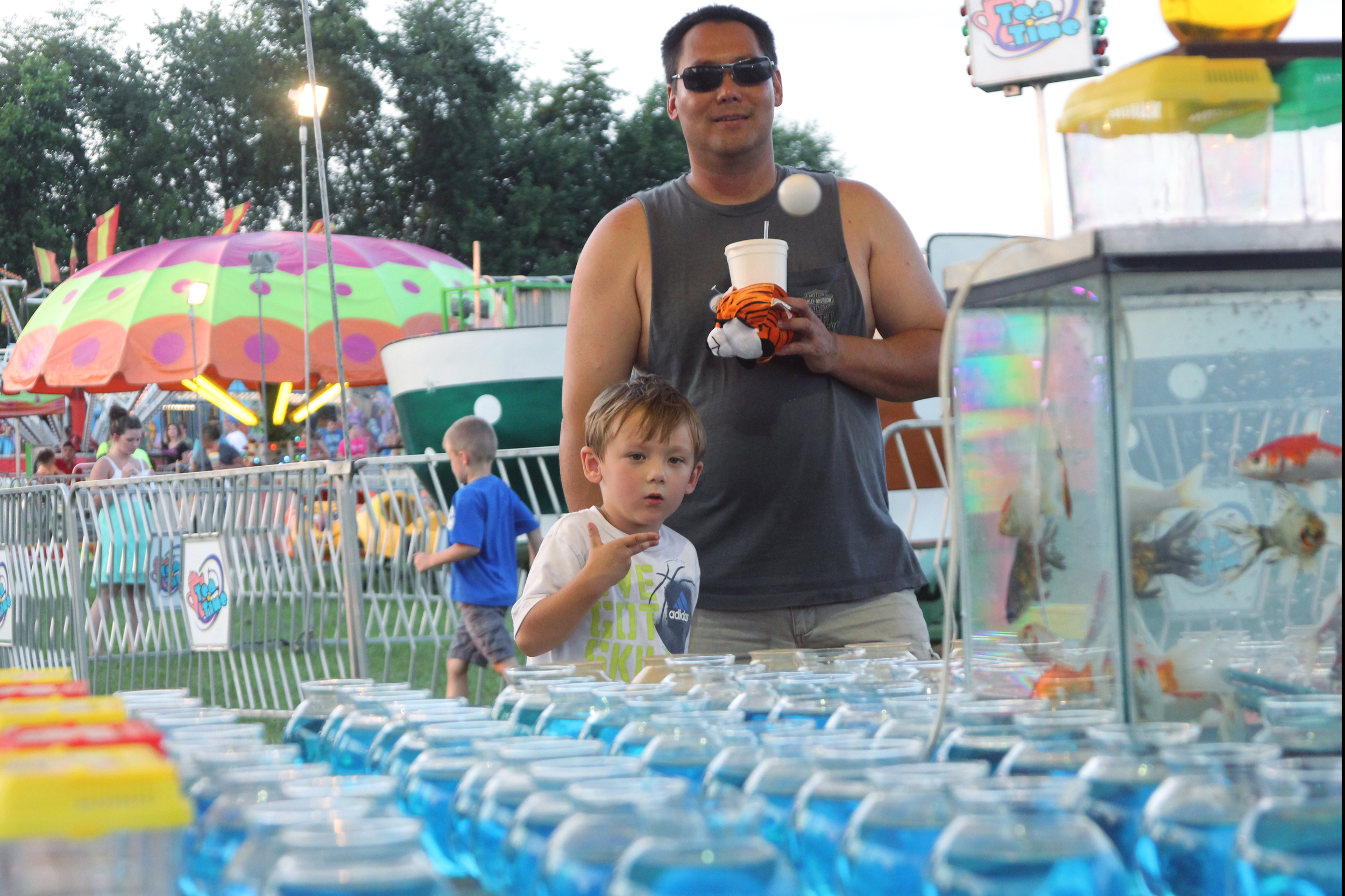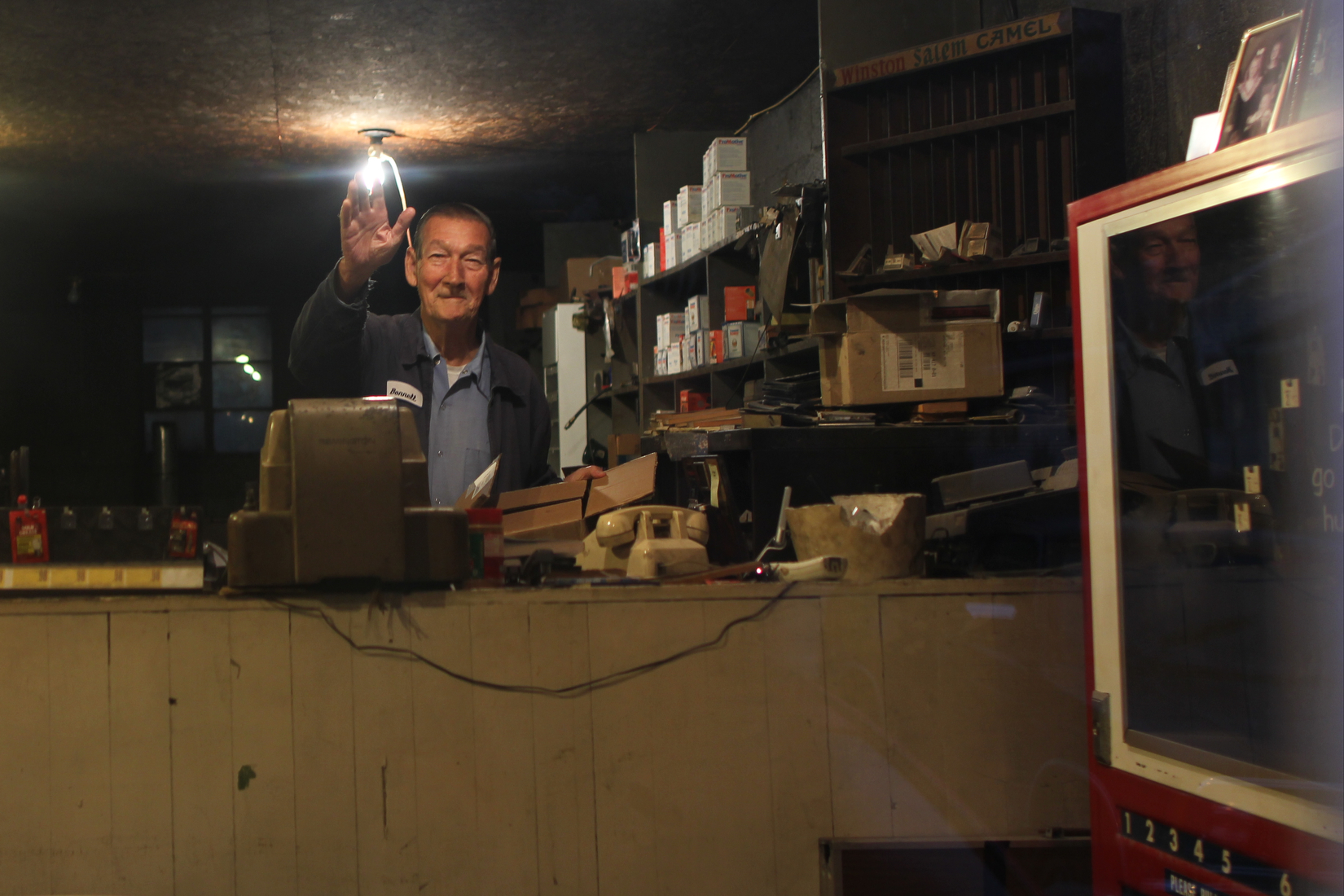 CONTROVERSIAL CAMPUS PREACHER BRO. JED SMOCK VISITS THE UNIVERSITY OF KENTUCKY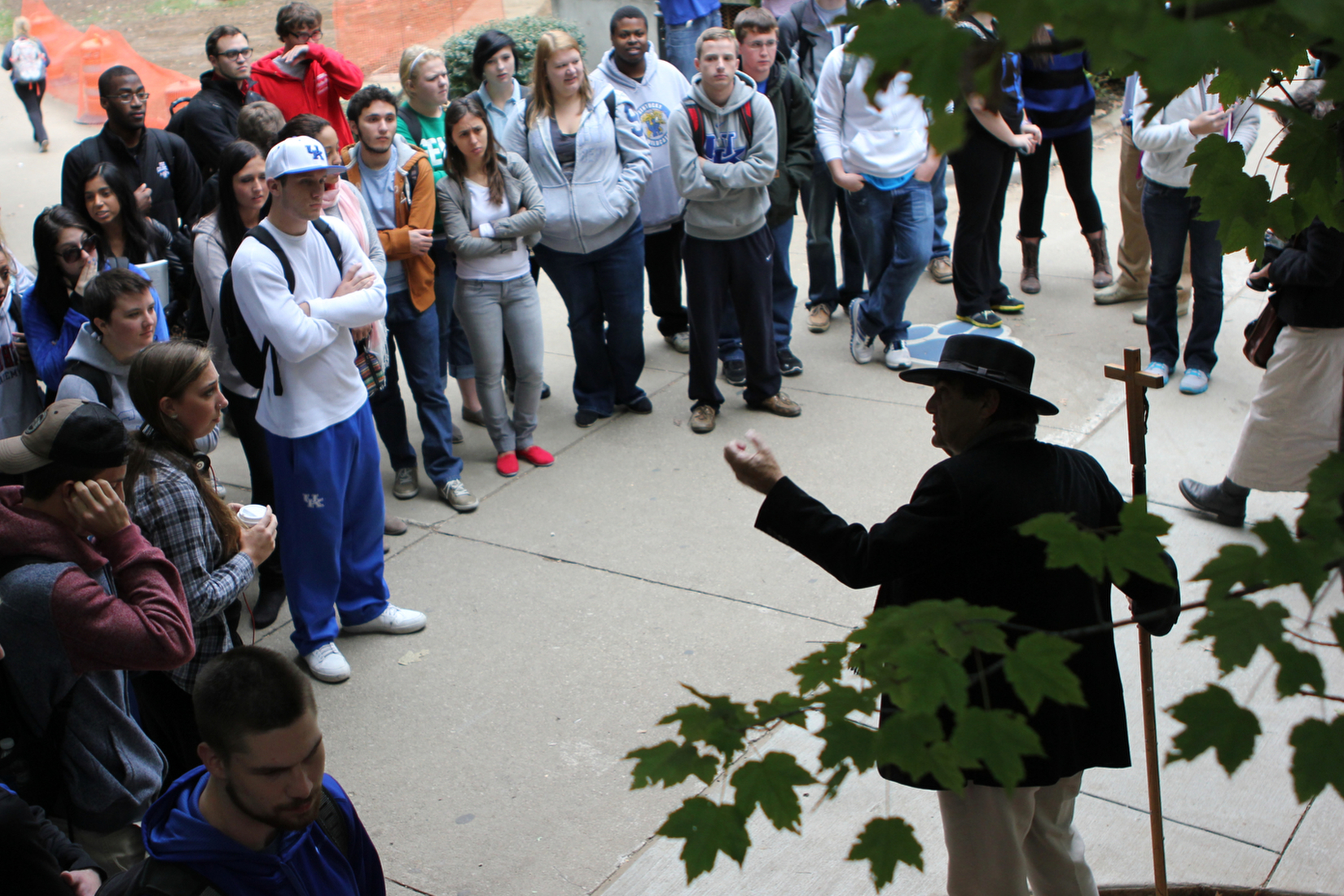 Dozens of students watch on as Brother Jed Smock preaches in the free speech area in front of the University of Kentucky's student center in Lexington, Ky.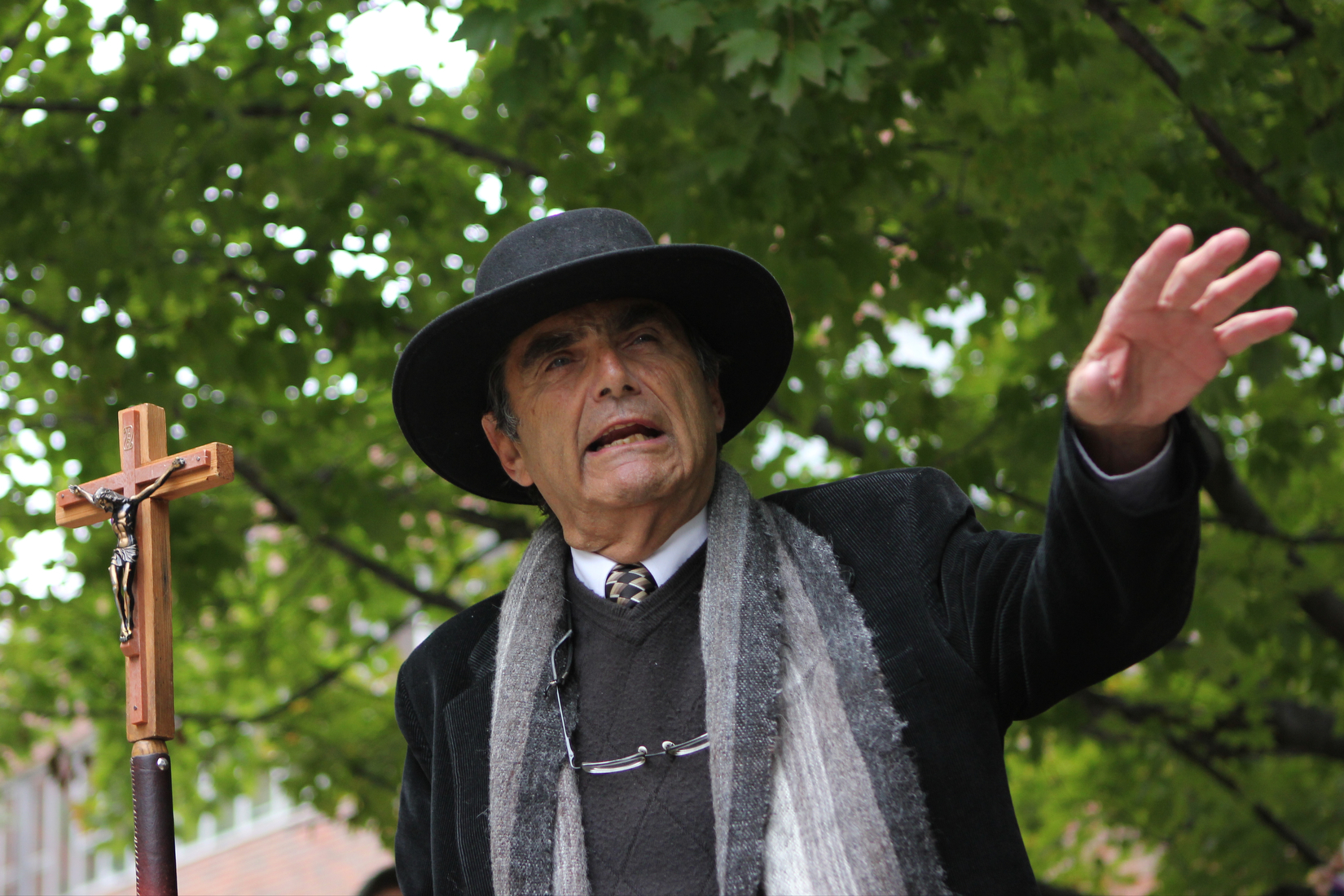 Brother Jed told students to reject "evilution," the "lies of Satan" and the ways of the world and to instead let God run their lives or be sent to hell.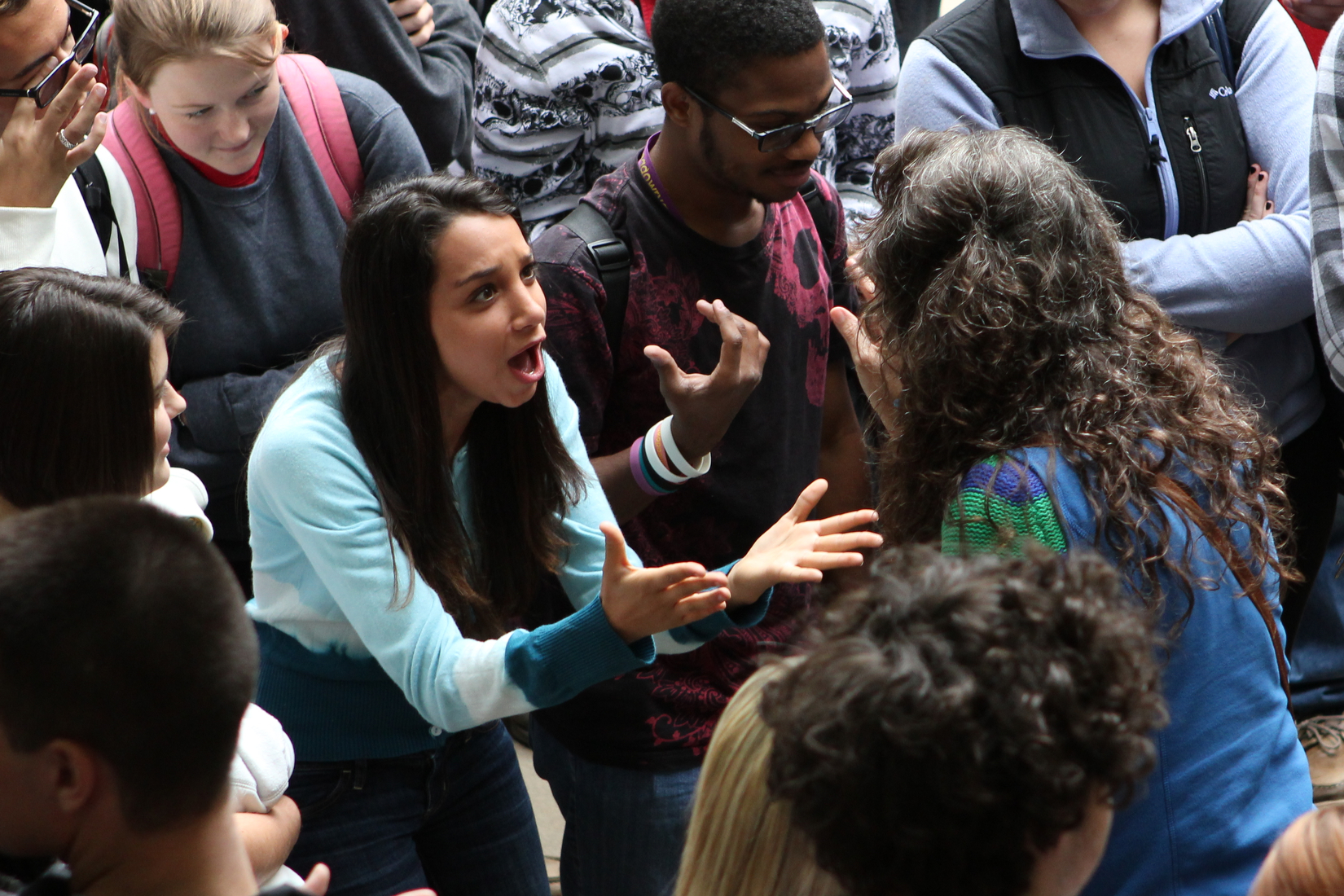 During controversial preacher Brother Jed Smock and his wife Sister Cindy's visit to the University of Kentucky, freshman Susana Salazar (left) yells "sex is good, sex is natural" at Sister Cindy after Cindy berated her and her friends for engaging in sexual activity outside of a marriage bed.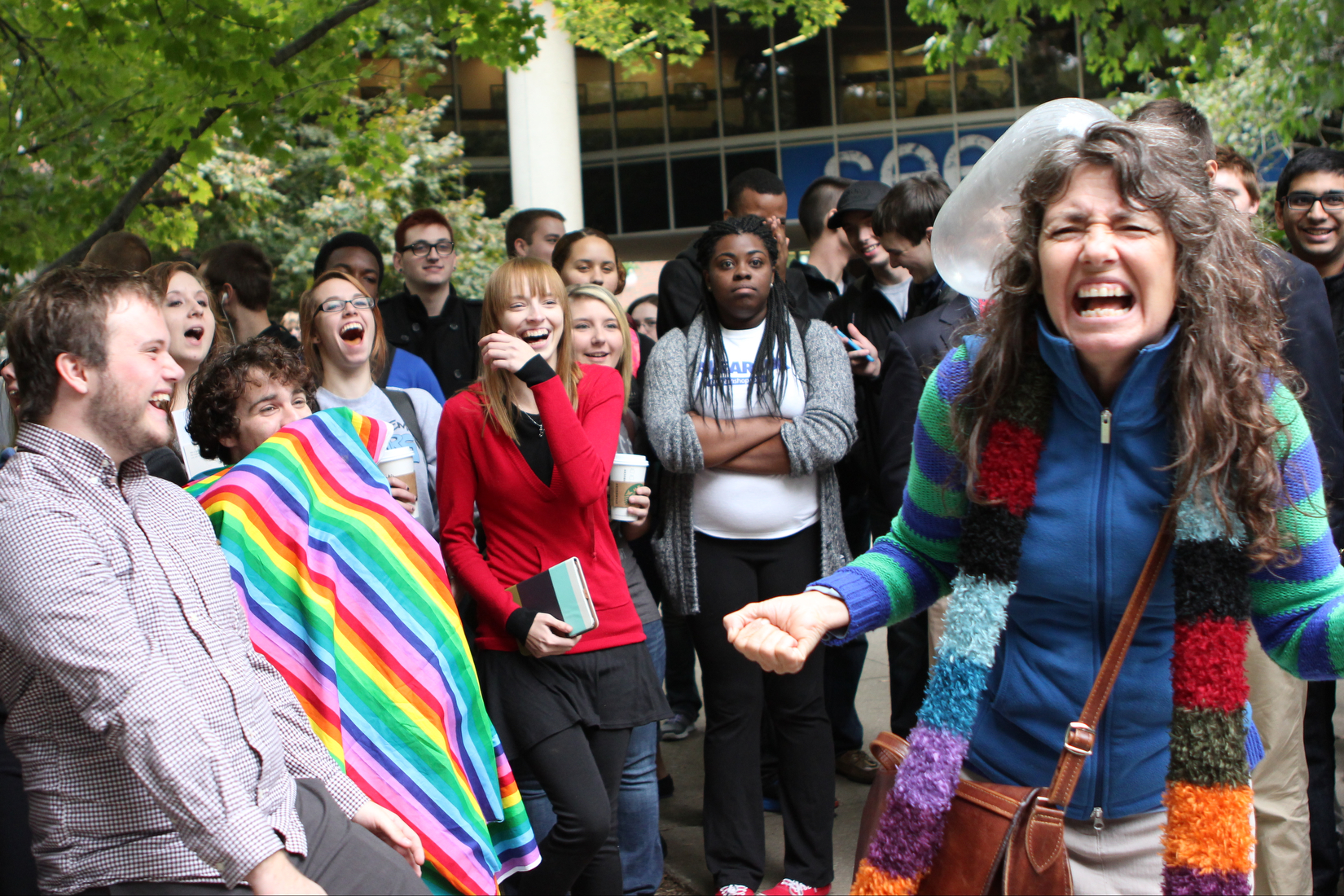 Students, including protesters with the University of Kentucky's LGBT support group the OUTsource, react as an inflated condom collides with Sister Cindy as she delivers a sermon on campus that condemns all sex practices that are not between a married man and woman for the purpose of procreation.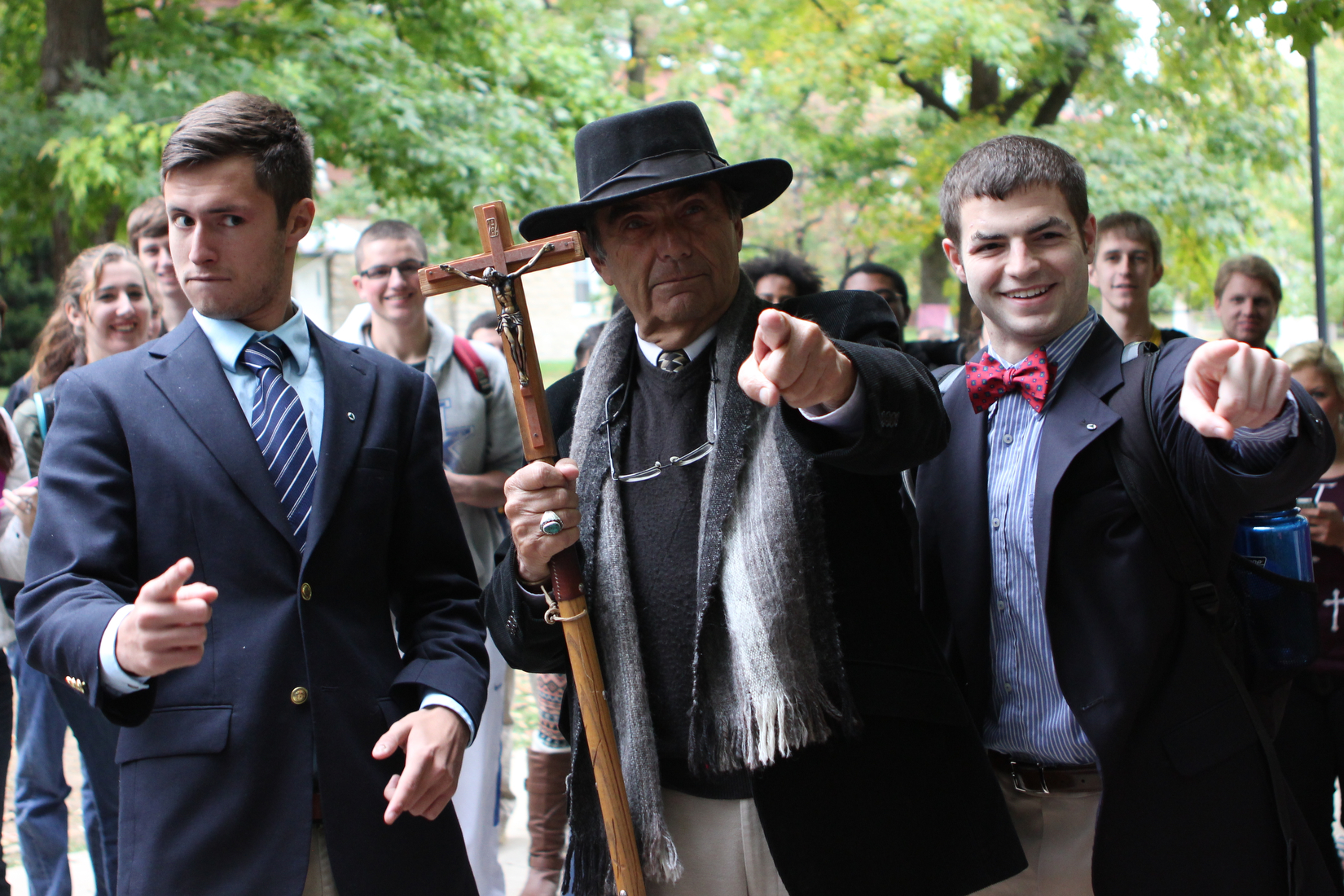 University of Kentucky students Darrell Banks (right) and Matt Matchinga pose with Brother Jed asking, "Are YOU saved?"
A student offered Brother Jed a Snickers bar and said, "You're not yourself when you're hungry."
Framed above a LGBT Pride flag held by protesters, Brother Jed used homophobic and racial slurs to get his "message of love" across during his annual visit to the University of Kentucky.